Why You Should Choose Us.
Why You Should Choose Us.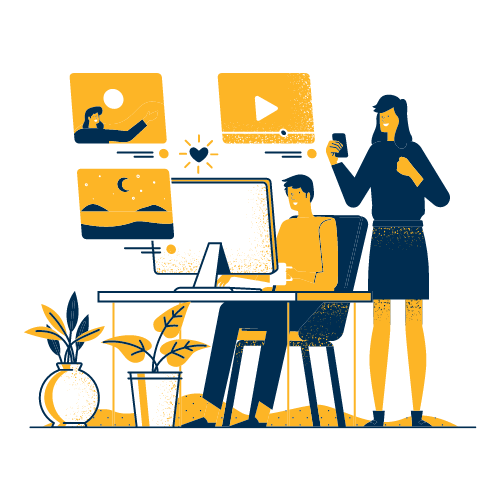 Digital marketing refers to the use of digital channels, such as search engines, social media, email, websites, and mobile apps, to promote products, services, or brands and connect with potential customers.
Digital marketing is crucial because it allows businesses to reach a larger audience, engage with customers on various platforms, target specific demographics, track and analyze results, and achieve measurable marketing goals more effectively than traditional marketing methods.
Yes! Social Media Marketing helps with increased brand awareness, customer engagement, targeted advertising, increased website traffic and lead generation.
Websites work. No matter what your business or profession, a website can help drive business, showcase your skills and services among customers and prospects, and deliver strong marketing messages!
Visual graphics and designs help businesses communicate their brand identity, values, and messages effectively.
SEO aims to improve your website's visibility in search engine results, making it easier for potential customers to find you.
Some OF Our Amazing Clients.