They say a picture is worth a thousand words. And an eye-catching visual in Social Media is worth thousands of followers. Visuals are what draw your viewers in. The words associated with those visuals provide an anchor, a framework. Together, exciting visuals with highly imaginative words create something special: an idea. And those ideas, if crafted correctly, are what draws your audience in.
Our graphic team will help create content for your social media channels, website, online ads, and email marketing efforts. We work with you to create relevant content for your business, in order to engage your audience, build trust, and influence their decisions.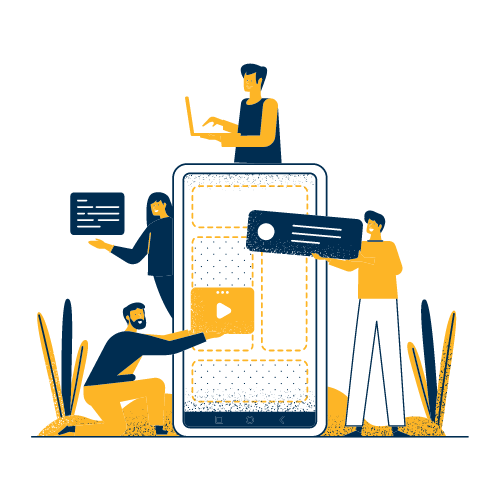 Our graphic design team will create you a bold and iconic logo. Simply tell us your business name, your industry and what colors you want in your logo and let us get to work.
Our design team will present 3 different and unique designs. After hearing your thoughts, we will then fine-tune the design you love best to make it perfect!
Have More Questions About Our
Graphic Design Services?
Schedule a time with one of our Marketing Experts at Social Scousers.