Photography & Videography.
Our in-house photography and videography team is made up of skilled photographers that can shoot for your social media channels, website, online ads and email marketing efforts. We can add value to your content with high-res0lution product images, team photos and event photography.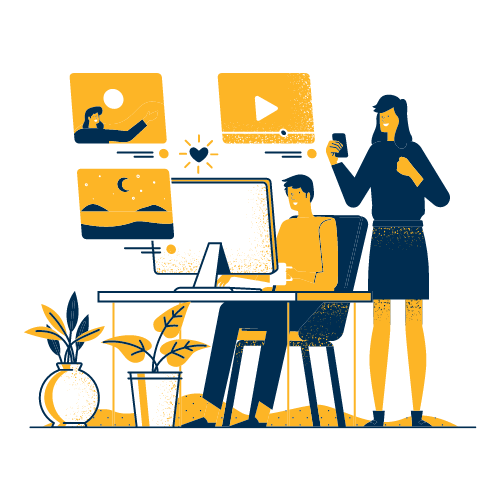 Make A Lasting First Impression With High-Res Content.
Great photos leave a lasting impression and help people remember what you do. High-quality photos and videos are great marketing tools for capturing and engaging the attention of your online audience. Professionally taken photos of your products or team will help build trust.
Have More Questions About Our
Photography & Videography Services?
Schedule a time with one of our Marketing Experts at Social Scousers.